After having your TV mounted to the wall, you'll need HDMI and extension cords for constant and proper connection. If you don't have and haven't purchased any yet, we can provide you with HDMI cables. We will place your TV at a higher level than the one it occupies on your TV stand, so you may require extension cords to connect it to electric power. Having a short power cable is necessary for not having connection challenges after your television installation as most modern TV models come with a short power cable. We can do measurements and provide you with the appropriate high-quality extension cord available. Our technicians offer both of the options if you are in need.
Jack Monahan
May 16, 2022.
Bruce Lapierre
May 15, 2022.
Abdoulaye Balde
May 13, 2022.
BoBo Hesenov
May 8, 2022.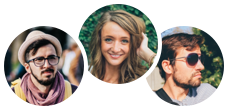 4.9 out of 5 stars from 138 reviews

We're making tv mounting as simple as can be
What are extensions cords and HDMI cables?
Extension cords and HDMI cables are used for various purposes. Extension cords are used to extend the reach of a power cord to an outlet that is not close enough to the device. HDMI cables are used to transmit video and audio from one device to another.
Extension cords and HDMI cables both have their own uses, but they can also be combined to create a more powerful connection. Extension cords can be connected with each other, while HDMI cables can be connected with extension cords.
What are the advantages of using HDMI cables?
A lot of people use HDMI cables in their homes and offices. The advantages of using HDMI cables are that they are convenient, easy to use, and compatible with the latest technology.
The most popular advantage is that HDMI cables are convenient. They allow you to connect your computer or TV to your laptop and vice versa. They also allow you to connect a DVD player or gaming console to your TV set. This means that you don't have to worry about a bunch of different cords and wires, which can be difficult for some people.
Another advantage is that they are easy-to-use. They have a plug-and-play function, which means they can be plugged in without any special technical knowledge needed. This makes them very user friendly for people who aren't tech savvy or comfortable with
How does an HDMI cable work?
High Definition Multimedia Interface (HDMI) transmits both audio and video in high definition over a single cable.
What are extension cords?
A power extension cord has a plug on one end and multiple sockets on the other; it offers flexibility.
Some projects we have done: