#1 Home Theater Installation Boston
In addition to TV mounting, our installation professionals offer Home Cinema Installation. We provide you with a home theater system installation service that is specifically designed for your needs. You can enjoy a cinema atmosphere inside your home without having to leave your apartment. Call us today and experience home cinema comfort at its best.
Would you like to enjoy an immersive cinema experience without the hassle of going to a theater?
We install home theater systems and cinema rooms in Boston.Experience an immersive theatre-like experience without leaving your home. Call us now to get started on your custom installation of a Home Cinema system today!
Jack Monahan
May 16, 2022.
Bruce Lapierre
May 15, 2022.
Abdoulaye Balde
May 13, 2022.
BoBo Hesenov
May 8, 2022.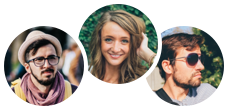 4.9 out of 5 stars from 138 reviews

We're making tv mounting as simple as can be
FAQ about Home Theater Installation
What is Home Cinema Installation?
Home cinema installation is the process of installing a home cinema system in a house. The process can either be done by a professional or DIY.
A home cinema system is made up of four main components:
– A display device like a TV or projector
– A sound system like an amplifier and speakers
– Video sources that include Blu-ray players, DVD players, media servers and games consoles.
– A control device like a remote to navigate the menu and control the volume.
What are the benefits of an installation service?
Installation services are a lifeline for those who are not technical in nature. They provide a one stop solution to all your installation needs.
Installation services are an important part of the industry. The installation service providers take care of everything from planning, designing and implementing the software on your computer or laptop, to providing you with the latest updates.
How much does Home Cinema Installation cost in Boston?
The cost of home cinema installation in Boston can vary from $250 to $2,000 depending on the complexity of the installation.
What is the lifespan of a Home Cinema Installation?
The lifespan of a Home Cinema Installation is dependent on various factors such as the quality of the installation and whether or not it is in use.
If you are looking to get your first Home Cinema Installation, then it is best to get a high-quality installation that will last for a long time.
Do I need technical knowledge to install a home cinema system?
No, you don't need any technical knowledge to install a home cinema system. All you need is right equipment and some patience. If you don't wanna deal with it, you can rely on us for this service
Some projects we have done: