Under TV Shelves are among the services provided by Boston TV Mounting PROs. We can install your shelf right under your television if you already have one. If you can't make it to the store to pick up a shelf, we have shelves of various sizes and colors available for you. Let us know before your television installation appointment and we'll take care of everything for you.
TV shelves are an enjoyable way to make your room more functional as well as enhancing the aesthetics. Not only do they provide a space to store your entertainment devices, but TV shelves can also be used to display your favorite items and add an extra level of style.
Jack Monahan
May 16, 2022.
Bruce Lapierre
May 15, 2022.
Abdoulaye Balde
May 13, 2022.
BoBo Hesenov
May 8, 2022.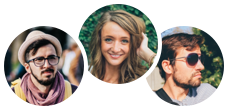 4.9 out of 5 stars from 138 reviews

We're making tv mounting as simple as can be
FAQ about Under TV Shelf Install
Where can I buy a under TV shelf?
The TV shelf is one of the most important pieces of furniture in the living room. It's not only a place to watch TV, but also a focal point for decoration and design. However, it's not always easy to find the perfect TV shelf for your living room.
A well-designed TV shelf can complement your living room decor while being functional at the same time. You can find TV shelf at local furniture stores or online furniture stores such as Wayfair or Amazon
What is the minimum height requirement for a TV shelf?
A TV shelf is a piece of furniture that is used to store and display TV sets. The height requirements for a TV shelf depend on the size of the TV set.
For example, if the TV set is below 50 inches, then the height requirement would be 36 inches. For TVs between 50-70 inches, the minimum height requirement would be 44 inches. For TVs above 70 inches, it would be 54 inches.
Can I install my own TV shelf?
TV shelves are installed in a home to provide an alternative way of displaying TV sets. They enable homeowners to show off their TV sets and can be customized according to the space available.
If you have a basic knowledge of DIY, you should be able to install your own TV shelf without any assistance. You just need to make sure that the shelf is installed on a wall stud and that it is level with the ground. If you decide to let professionals do it, then Boston TV Mounting PROs is your best bet.
Some projects we have done: