Ring doorbell installation in Boston? We can help!
Doorbells have been the leading choice for providing home security, convenience, and peace of mind. The Ring video doorbell is an innovative device that was designed to help you monitor your property.
Installing a Ring Video Doorbell in Boston has never been easier. Our skilled technicians will arrive at your doorstep with all of the tools needed to finish the installation quickly and efficiently.Reach out to us today!
Secure your home with the leading technology in doorbells – the Ring Video Doorbell.Monitor and protect your home, business, or home office with ease and convenience.Enjoy peace of mind knowing you have access to an innovative doorbell that is ultra-powerful and reliable.
Jack Monahan
May 16, 2022.
Bruce Lapierre
May 15, 2022.
Abdoulaye Balde
May 13, 2022.
BoBo Hesenov
May 8, 2022.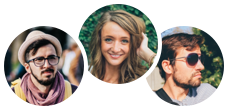 4.9 out of 5 stars from 138 reviews

We're making tv mounting as simple as can be
What are the benefits of installing a Ring doorbell?
Ring doorbells are a security device which is installed on the outside of your home. It can be used to monitor your surroundings and can also be used as a form of home automation. The Ring doorbell is easily installed, and it can give you peace of mind knowing that it will alert you in the event of any suspicious activity.
What features does the Ring video doorbell have?
The Ring video doorbell has many features that make it a great product.
The Ring video doorbell is a smart home security device that allows homeowners to see and talk to visitors from their phone, tablet, or PC. It has two-way audio so you can hear what the person on your doorstep is saying as well as speak back to them. The video doorbell also has motion sensors which can detect when someone is on your property. If this happens, it will send you an alert with a live feed of what's going on outside of your house. The Ring Video Doorbell also comes with free cloud storage for up to 1 hour of footage at any given time and offers optional paid plans for more storage space.
What are the requirements for installing a Ring video doorbell?
The Ring Video Doorbell is a popular home security device that can be installed anywhere in your house to help you monitor who is at the door. Here are the requirements for installing a Ring video doorbell:
– You need to have an internet connection and router
– The power supply needs to be close enough to the ring video doorbell for it to work properly
Some projects we have done: