Boston #1 Sound Bar Installation Service
Sound bars from top brands like Bose,Sonos and Yamaha are not enough to fill your home theater for hours of quality experience.
Boston TV Mounting PROs can provide you with a professional installation service for your sound bar at a very competitive price.
We understand that people who want the best experience from their sound bars don't want to go the store and install it themselves. Boston TV Mounting Pros offers Sound Bar Installation Service in Boston MA with an impeccable reputation.
To get started with our Sound Bar Installation Service in Boston MA, contact us at 857-559-3243.
Jack Monahan
May 16, 2022.
Bruce Lapierre
May 15, 2022.
Abdoulaye Balde
May 13, 2022.
BoBo Hesenov
May 8, 2022.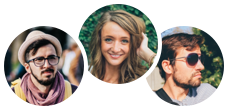 4.9 out of 5 stars from 138 reviews

We're making tv mounting as simple as can be
FAQ about Sound Bar Installation
What is the best sound bar for my needs?
The best sound bar for your needs depends on what you are looking for in terms of features, design, price, and more.
Sound bars offer some advantages over full-sized home theater systems because they are typically less expensive and easier to set up. They also provide a much better experience than relying on your TV's built-in speakers alone.
Sound bars are an excellent choice for people who don't have enough space or budget for a full-sized home theater system but still want to enjoy high quality audio from their TV shows and movies.
How long does it take to install a sound bar?
The installation process of a sound bar is not as complicated as it may seem. The process can be broken down into three steps: Preparation, installation, and testing.
Preparation: Prepare the TV for the sound bar by removing any existing speakers and cables.
Installation: Place the sound bar on top of the TV or mount it on a wall.
Testing: Test to make sure that all connections are working and that the sound bar is working properly.
How does sound bar installation work?
Sound bars are an excellent way to improve the sound quality of your television. They are a great alternative to installing a surround sound system in your home. Sound bar installation is not difficult and can be done with just a few steps:
Unplug the television, disconnect any cables or peripherals and turn off the power at the electrical panel.Prepare a flat surface that is high enough to support the sound bar.Remove the stand from your current television.If your sound bar has an included stand, it will be attached by two screws on either side of its base. Contact us if you need help with Boston Sound Bar Mounting.
Some projects we have done: