Choose the TV Mount that suits your needs
You don't need to worry about TV brackets if you wish to get your TV mounted on the wall and receive our TV Installation Boston service. We can handle it and provide various types of wall TV mounts to fit your television installation needs. Get your TV bracket from us and take advantage of our free delivery option. Our TV brackets are available in three types: fixed (still), tilting, and full-motion (swiveling).
1. A fixed TV mount, which is a standard, still bracket that holds your TV onto the wall.
2. The tilting bracket can be tilted up and down for a better view.
3. With a full motion TV mount, the TV can move side to side, tilt up or down, or come out for a closer look.
Jack Monahan
May 16, 2022.
Bruce Lapierre
May 15, 2022.
Abdoulaye Balde
May 13, 2022.
BoBo Hesenov
May 8, 2022.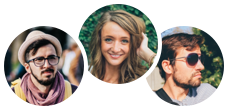 4.9 out of 5 stars from 138 reviews

We're making tv mounting as simple as can be
What are TV brackets and how do TV brackets work?
TV brackets come in different designs, shapes and sizes. They can be made of metal or plastic and have a variety of designs. The most common design is a square bracket with two sides which come together at the top to form a triangular shape. This design is perfect for TVs that are mounted on walls because it leaves room for cables to run from the TV to the wall socket behind it.
What is the difference between a wall mount and a TV bracket?
Wall mount: A wall mount is a device that attaches to the back of a television and holds it on the wall.
TV bracket: A TV bracket is a device that attaches to the back of a television and holds it on the floor.
Is there any other way to hide wires in a wall?
There are a few ways to hide wires in the wall. One way is to use a wiremold, which is a plastic mold that you can put over the wire and then plaster over it with drywall. Another way is to use a conduit, which is a metal tube that you can run wires through and then put plasters on top of it. Lastly, you can also use electrical tape or something similar to cover the wires in the wall.
Some projects we have done: