We are the best TV installation service in Boston
We offer Boston TV installation services for residential and commercial clients. Our TV mounting experts will come to your home or office, move your furniture if needed, and mount your TV on the wall or ceiling for the perfect viewing experience.
We're proud to serve our clients in the Boston area with a variety of TV mounting services. We can help you with installing a new TV, removing an old one, or fixing an existing one. And we'll do it all from start to finish as quickly as possible.
Watching TV on the wall is the best way to enjoy your favorite shows with friends. The perfect way for families to gather around for movie night and sports games. With our mounting options available, we'll help you find the perfect spot for your TV.
Call now and we'll be happy to answer any questions you have about our Boston TV installation services!
Jack Monahan
May 16, 2022.
Bruce Lapierre
May 15, 2022.
Abdoulaye Balde
May 13, 2022.
BoBo Hesenov
May 8, 2022.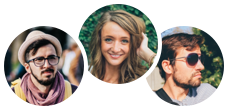 4.9 out of 5 stars from 138 reviews

We're making tv mounting as simple as can be
FAQ about TV Installation in Boston
Why should I hire a professional to install my TV?
You should hire a professional to install your TV if you want to make sure that it is installed correctly. A professional will make sure that the TV is mounted securely and not just sitting on top of the stand.
If you are looking for a qualified and experienced TV installation specialist, then contact us.
Can you mount a TV on the wall or ceiling?
Mounting a TV on the wall or ceiling is not a very difficult task. All you need is some basic hardware, the TV, and a few tools.
Mounting your TV on the wall or ceiling gives you more space for other things in your room. You can also mount it in a way that it's easier to reach and watch.
How much do TV installation services cost?
TV installation services are a great way to make your home entertainment system more accessible and convenient.
Hiring professionals to do the installation for you is the best option if you want to have a good quality TV installed in your home.
The cost to install TV on the wall depends on various factors. Contact us today if you want to get a free estimate.
What is the process for getting a TV installed?
The process for getting a TV installed can vary depending on the company, but typically it includes an appointment, an installation and a set-up.
You can call us to schedule an appointment. Once our techs arrive they will bring all of the equipment needed to install your TV. They will also set up your remote control and get you started on using your new TV.
Who can benefit from Boston TV installation services?
Boston TV installation services can be beneficial for anyone who has a need for this type of service. Whether you are a homeowner or business owner, we can help you with your TV installation needs.
Some projects we have done: