We offer Wire Management services
The option of wire management and cord concealment is available as an additional service to your television installation appointment. We recommend two types of cord concealment to our clients: in-wall and external.
1. Wires hidden inside the wall are in-wall cord concealment. Wires are run behind the TV and underneath, close to an outlet. With this type of wire management, the wall appears clean and kids can't touch the wires.
2. External cable concealment consists of a white strip cover, and wires are contained in a white tube that is placed under the TV.
Jack Monahan
May 16, 2022.
Bruce Lapierre
May 15, 2022.
Abdoulaye Balde
May 13, 2022.
BoBo Hesenov
May 8, 2022.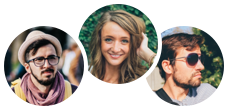 4.9 out of 5 stars from 138 reviews

We're making tv mounting as simple as can be
FAQ about Wire Management
What is the difference between in-wall and external cord concealments?
Cord concealments are important to make sure that cords are not visible to the eye. They can be either in-wall or external.
In-wall cord concealments are installed inside the wall and have a more permanent placement. External cord concealments can be easily moved from one place to another and are usually temporary solutions for hiding cords.
What are the benefits of wire concealment?
Wire concealment is a technique that is often used to hide cables and wires in a home or office.
There are many benefits of wire concealment. The first one is aesthetics. It offers an attractive appearance to the room and it can also help you save space because you can hide clutter from sight. Another benefit of wire concealment is safety. You don't want the cords to be exposed, especially if there are children in the house. This will not only keep them safe but also help you keep your home looking neat and tidy at all times, which is always nice to have.
How many wires can be concealed at once?
This is a question that many homeowners ask themselves when they want to get their home wired. The answer is that it depends on the type of wiring and the size of the cables.
The first thing to consider is whether or not you want to use a cable TV wire. These wires are usually quite large and heavy, so they could be difficult to conceal. You may need to install them in a way that will make them less noticeable, such as running them behind your walls or installing them on the inside of your attic beams.
How much does wire management cost in Boston, MA?
Wire management is an important aspect of any office space. It can be difficult to manage wires in a way that they are not visible and it can be a hassle to find the right cord for the right device.
Wire management can cost anywhere from $120 to $450 depending on your needs. There are many ways to manage wires and the cost will vary depending on what you need for your wire management system.
Some projects we have done: